If it's hazardous, dispose of it safely. Don't flush it, pour it down the drain, or trash it!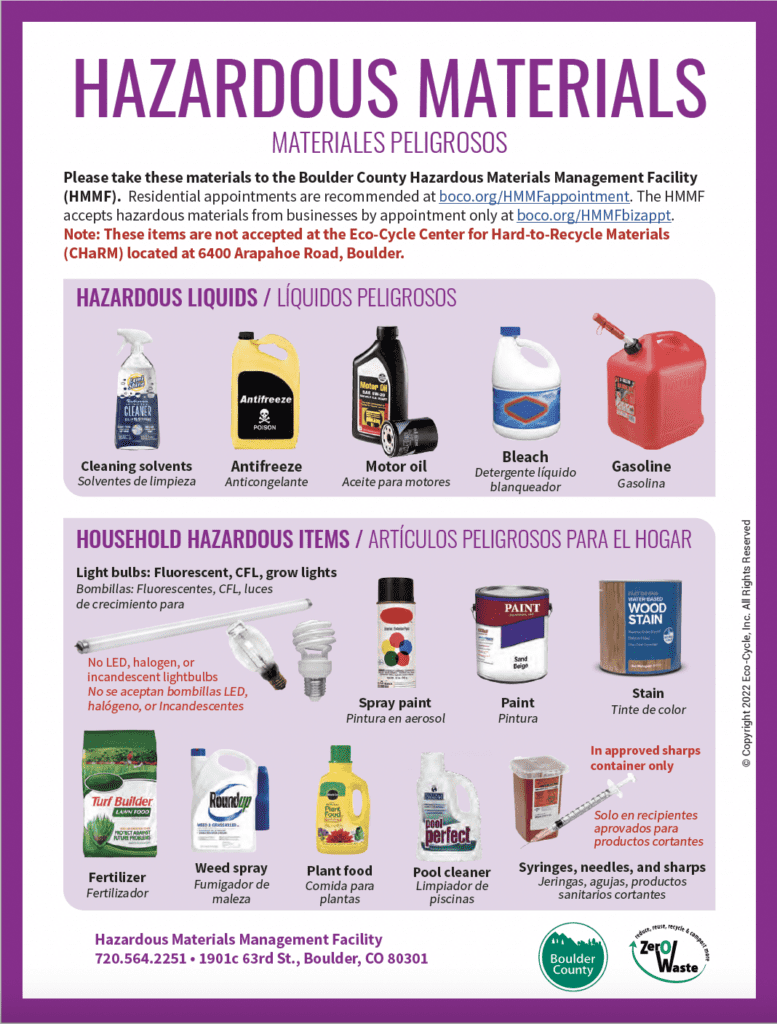 Sometimes we find ourselves in possession of materials that aren't suitable for landfill, compost, curbside recycling, or even hard-to-recycle drop-off. Household hazardous waste (HHW) can mean anything from used-up Compact Fluorescent Lightbulbs (CFLs) and paint to toxic substances such as bleach, and must always be disposed of responsibly in order to prevent causing harm to people and the environment.
This is where the Boulder County Hazardous Materials Management Facility (HMMF) comes in. Located just west of (behind) the Boulder County Recycling Center at 1901 63rd Street in Boulder, the HMMF accepts residential and business hazardous materials. Residents of Boulder and Broomfield Counties, as well as the Town of Erie, can use the HMMF at no charge. Please bring proof of address. Appointments are recommended for drop-off and for the free Reuse Area.
Not sure if your item should go to HMMF?