Reducing Waste, One Bag at a Time: How to Implement the PPRA
The State of Colorado's Plastic Pollution Reduction Act (also known as the PPRA, or House Bill 21-1162) was passed in 2021 to reduce and mitigate plastic pollution in Colorado. Starting January 1, 2023, paper and plastic checkout bags distributed at large Colorado retailers will be charged a fee of at least $0.10 per bag. If local ordinances call for higher fees or taxes for checkout bags, the fees will be consistent with the higher amount.
Consumers are able to skip the fee by bringing their own reusable bags!
The fee is waived for customers who are enrolled in state or federal food assistance programs.
Get ready for change to come!
Help businesses and your community prepare for the new bag fee and understand the benefits for people, businesses, and the planet! This page includes important information about the bag fee, an implementation timeline, and a toolkit of resources to help get municipalities, businesses, and the public ready for this change.
Why is Colorado implementing a fee on plastic and paper checkout bags?
It is estimated that a person living in the US uses 365 plastic bags per year. Applying a small fee on plastic and paper checkout bags can encourage behavior change that results in over 70% fewer bags used per year. The fees collected from the use of plastic and paper checkout bags can generate tens of thousands—or even hundreds of thousands—of dollars in funding to a municipality annually. These funds can then be used to support programs that address waste, litter, illegal dumping, recycling, composting, or waste diversion programs and related outreach and education activities. Funds also can be used to purchase reusable bags that can be distributed in the community for free.
Bag fees have been successfully adopted in many Colorado cities, including:
City of Boulder:

B

efore 2013, when a bag fee was implemented

,

30 million single-use bags were used annually in the City of Boulder. That number has sharply declined to approximately 4.5 million plastic and paper bags. The City receives 60% of the funds collected from the $0.10 bag fees, resulting in approximately $260,000 remitted to the City annually. These funds are invested in sustainability initiatives, including providing free reusable bags to underserved communities.


City of Steamboat Springs: A $0.20 per bag fee, coupled with a ban of plastic bags at the four largest retailers in Steamboat Springs, reduced bag use by about 85% in the first year. As a result, the four largest retailers saved approximately $12,827 in bag expenses that year. In the first year of implementation, the City collected over $70,000, which supported education, outreach, and administration of the program and distribution of free reusable bags.


City of Aspen: The City of Aspen found that after implementation of their bag ban and fee that 45% of people exiting supermarkets opted not to get a bag, 40% used reusable bags, and 15% purchased single-use bags. The city's bag bank program helped to redistribute clean reusable bags from people who had extras to people who needed bags.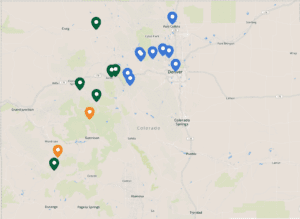 What are the environmental benefits of implementing a fee on plastic and paper checkout bags?
Reducing plastic and paper bag use will save money, energy, water, and trees—and protect Colorado's rivers, soils, groundwater, wildlife, and livestock from plastic pollution.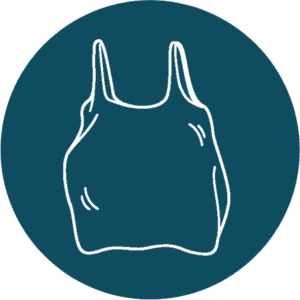 PLASTIC BAGS are made from natural gas. They are one of the most common pollutants found in Colorado's rivers, and never biodegrade—they only break down into smaller and smaller plastics and get into our water and soils, or are consumed by animals, ultimately ending up in the food we eat.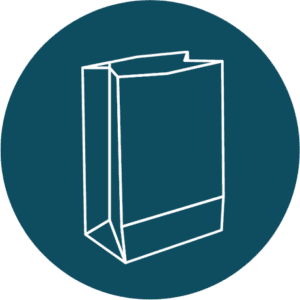 PAPER BAGS require a lot of energy and water to produce. Manufacturing a paper bag takes about four times as much energy as it takes to make a plastic bag. A single paper bag requires one gallon of water to produce, while the mass production of paper bags is contributing to deforestation.


Municipalities will save money spent on costs associated with plastic bags, including litter cleanups and damage to recycling equipment. The law also directs funds from bag fees to be spent on recycling, composting, and waste diversion programs that will help provide valuable support for local sustainability programs.

What is the timeline of the changes coming with implementation?