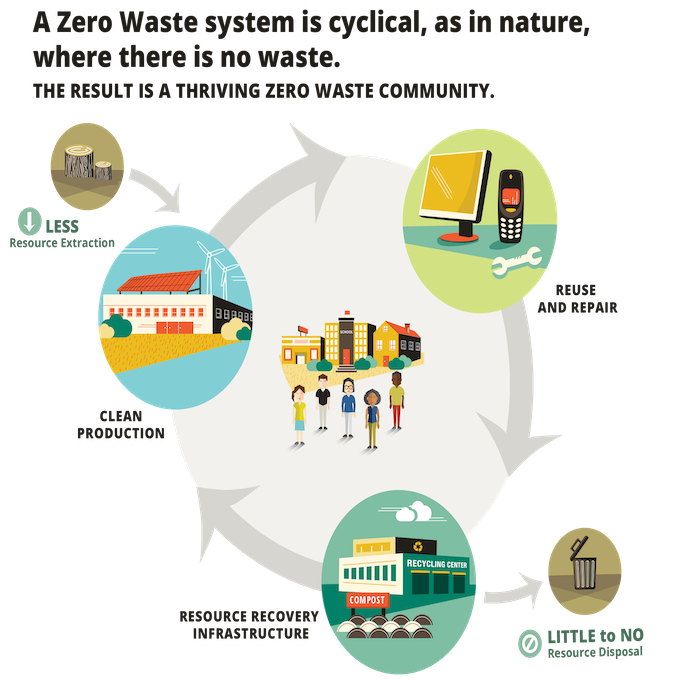 Zero Waste Systems
Zero Waste redesigns our systems and resource use—from product design to disposal—to prevent resource consumption, conserve energy, mitigate climate change, reduce water usage, prevent the creation of toxins, and stop ecosystem destruction.
A Zero Waste system then captures our discards and uses them, instead of natural resources, to make new products, creating far less pollution and feeding the local economy. Learn more about the benefits of Zero Waste below!
Zero Waste: A Circular Model to Replace Our One-Way System of Consumption
---
Through local Zero Waste actions, we can directly and positively impact the biggest global challenges of our time.