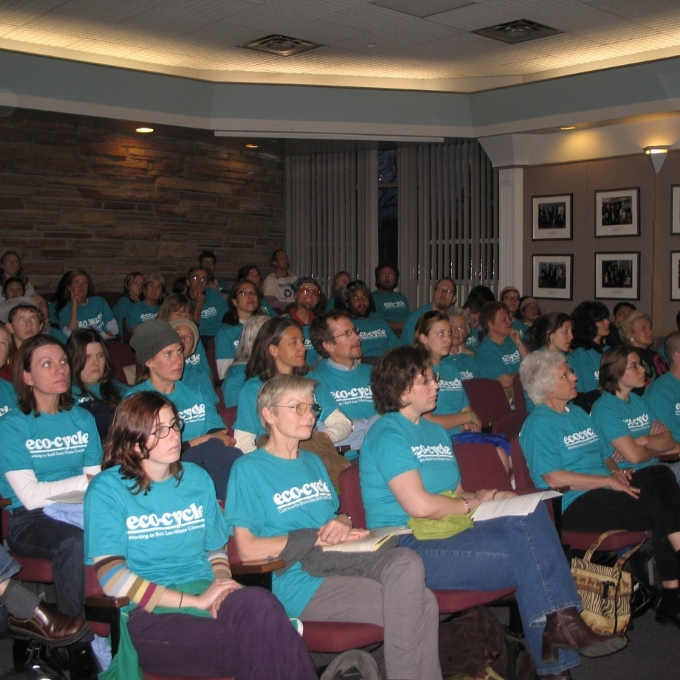 Our unique expertise furthers major climate solutions.
Eco-Cycle is one of the oldest mission-based recyclers and Zero Waste organizations in the US, and an innovator in resource conservation.
We perform mission-based business activities, such as operating the Boulder County Recycling Center, providing Zero Waste business services, and creating the nation's first Center for Hard-to-Recycle Materials (CHaRM).
These activities generate revenue that helps us provide community programs, including our award-winning Green Star Schools program, our Community Carbon Farming program, tools such as our recycling helpline (303-444-6634) and A–Z Recycling Guide, a network of more than 1,000 volunteers, and Zero Waste policies at the local, state, and national levels.
Who We Are and What We Do
---
We've come a long way from the days of volunteers jumping on school buses to provide recycling pick-ups back in the '70s. Learn more about how Eco-Cycle has evolved.