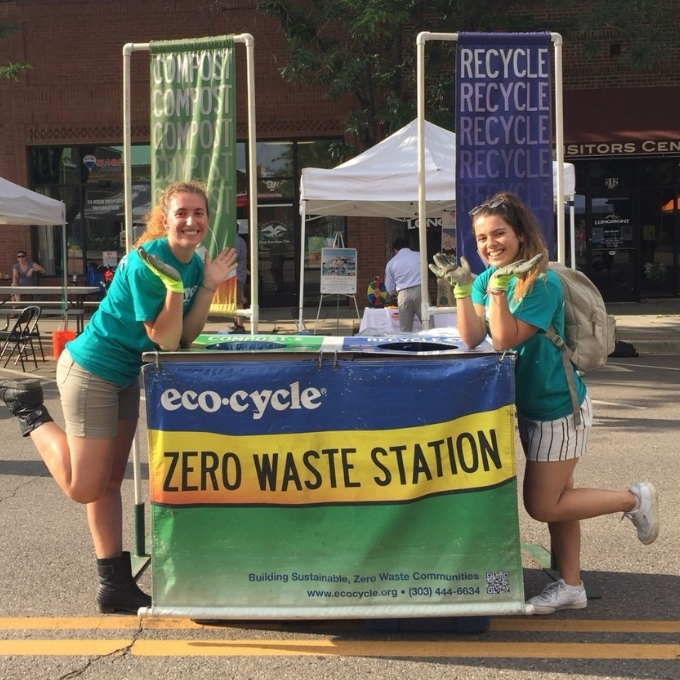 It takes a village to get to Zero Waste. Are you in?
Building a Zero Waste community takes effort from every sector: businesses, schools, events, local governments, and neighborhoods. It takes work, but we're here to help every step of the way. 
Below, find ways you can engage with Eco-Cycle and take action to enact solutions that truly make a difference. From volunteering as an Eco-Leader, to funding initiatives, to utilizing Zero Waste resources, there's a way for everyone to help advance Zero Waste! 
How to Get Involved
---
Your actions make a difference. Here are some ways to join our mission to bring Zero Waste solutions to every sector of a community.
Snapshots: Building Local Zero Waste Communities