How do Colorado cities compare when it comes to recycling?
Since 2017, Eco-Cycle, in partnership with CoPIRG (Colorado Public Interest Research Group), issues an annual statewide survey of recycling rates to compare Front Range cities and mountain/rural areas. See how your city compares, and hear our recommendations for how to move Colorado forward faster on recycling.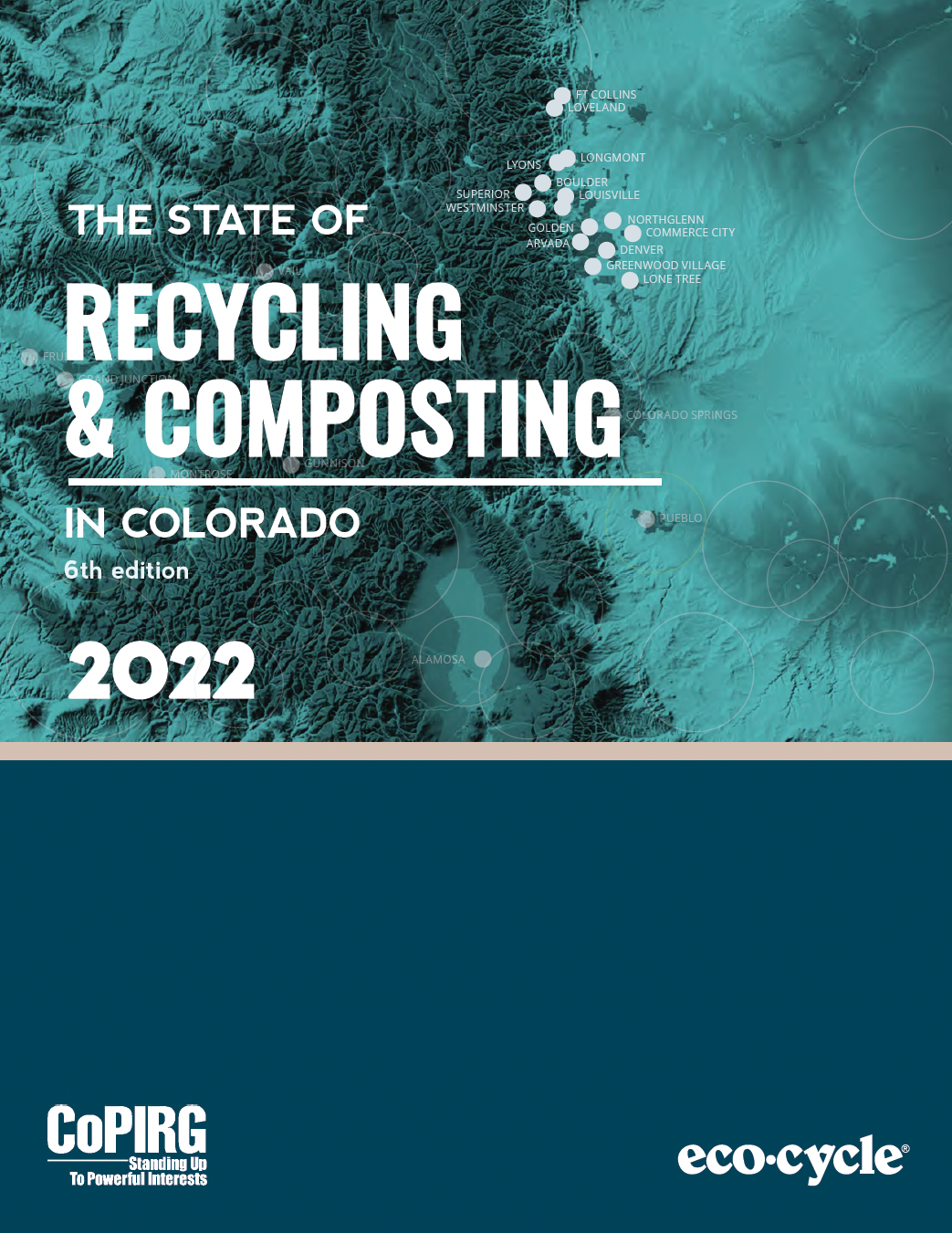 The year 2022 will be remembered as the year Colorado took bold steps toward becoming a national leader in recycling—not yet as measured by our recycling rate which is still 16% (half the national average), but rather as a leader in recycling policy thanks to the passage of HB22-1355: Producer Responsibility for Recycling Packaging and Paper. Colorado also saw major advancements in data collection and planning on the state level, and a number of local programs made improvements to recycling and composting programs.