What is Microbe Brew compost tea?
Eco-Cycle's Microbe Brew is a living, liquid soil amendment that instantly goes to work balancing your soil and feeding your plants by releasing beneficial minerals and nutrients needed by your soil. It requires no prep work—just sprinkle it over your lawn and garden beds using a standard watering can and then water it in until your soil is thoroughly moistened.
Microbe Brew is great for all types of plants, including lawns, gardens, flower beds, trees, shrubs, and houseplants! Microbe Brew can help you:
Save water by increasing your soil's moisture retention,
Grow hardier, pest-resistant plants that better withstand heat stress, and
Replenish depleted or pesticide-treated soil.
Microbe Brew is a seasonal product and is available starting April 1, 2023, through September at the Eco-Cycle Center for Hard-to-Recycle Materials (CHaRM) located at 6400 Arapahoe Rd. in Boulder.
What does it do?
Many soils, especially in Colorado, have very low levels of microbial activity due to pesticide and fungicide use, or due to depletion through harvesting, lawn clipping removal, or neglect. Applying Microbe Brew immediately boosts soil microbe populations, which go to work digesting organic matter and minerals and turning them into plant-available forms that can be readily absorbed by roots, stimulating growth.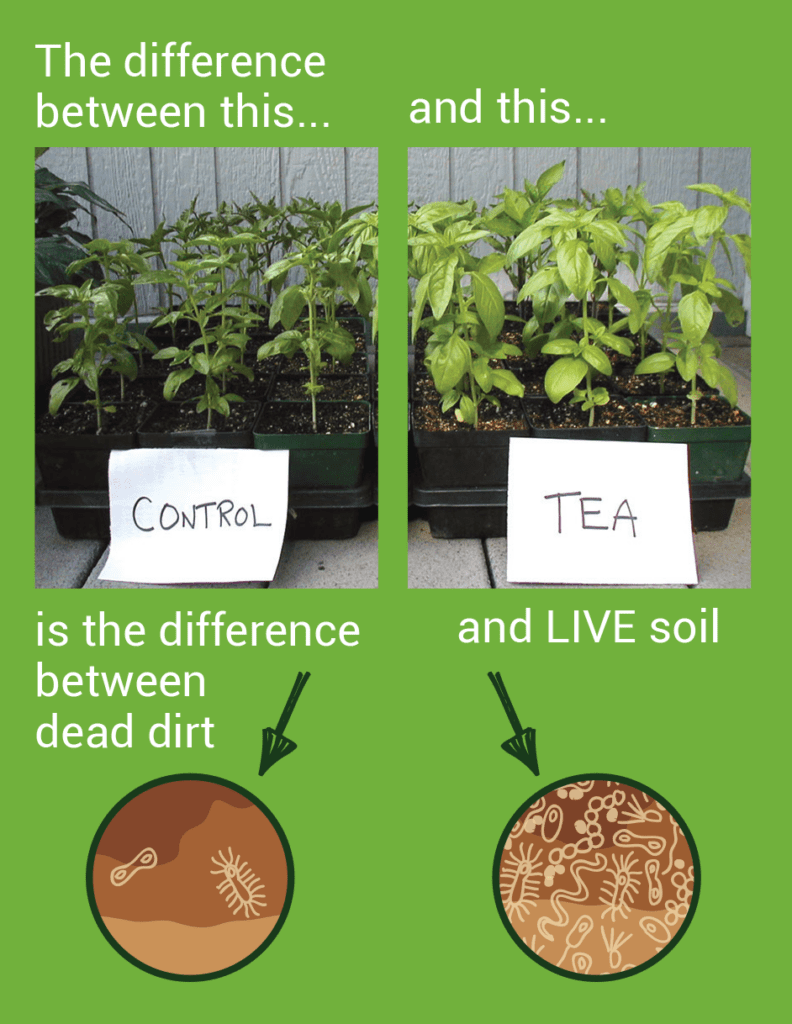 How is it made?
We start with worm composting, a system that converts food waste and other organic material into a useful soil amendment with the help of Redworms (Eisenia fetida). As organic material passes through the gut of the worm, it is converted to castings—stable little balls of nutrients readily available for uptake by plant roots. The castings are then brewed in highly oxygenated water under conditions that are optimal for the beneficial microorganisms present in the castings to reproduce rapidly. When finished, Microbe Brew tea is a liquid teeming with living microbes and beneficial plant-growth compounds.

Pictured: Compost Director Dan Matsch feeding the worms.
When and how should it be applied?
Microbe Brew should be applied to lawns, gardens, flower beds, trees, shrubs, and houseplants the same day you purchase it, because the tea will become less oxygenated over time, causing a reduction of active microbes.
The tea should be applied season-long and is especially effective:
in the spring when your soil is just waking from the winter,
during the vigorous vegetative growth stage,
during the flowering/fruiting stage and in times of stress, such as hot spells or after mowing the lawn, and
in the fall, applied along with compost to prepare for next spring.
Ideal frequency and rate of application will vary according to the condition of your soil. There is no risk of "burning" or over-fertilizing your plants with the tea.
Where can I get Microbe Brew?
Microbe Brew is available from April through September at the Eco-Cycle Center for Hard-to-Recycle Materials (CHaRM), located at 6400 Arapahoe Rd. in Boulder. CHaRM is open Monday through Saturday from 9–5.
Microbe Brew is sold in prefilled containers of three different sizes. There is a refundable deposit on the containers that is refunded when the empty containers are returned to the CHaRM window for reuse!
1 gallon = $6 for the brew + $1 refundable container deposit

2.5 gallon = $13 for the brew + a $5 refundable container deposit
5 gallon = $25 for the brew + a $7 refundable container deposit
Since Microbe Brew is a living soil amendment, it is brewed weekly in batches with an expiration date. Sometimes we sell out of inventory. If you would like to confirm whether we have brew in stock at the time you plan to purchase, we recommend calling the Eco-Cycle Front Desk at 303-444-6634.
Microbe Brew Produces Impressive Results
In our turf trials done during the hottest part of the summer, we cut the water supply in half for both the control and the trial turf. The results? The control turf went dormant and the microbe-fed turf stayed green and vibrant. Plants receiving Microbe Brew are hardier and larger and show significant resistance to pests and diseases.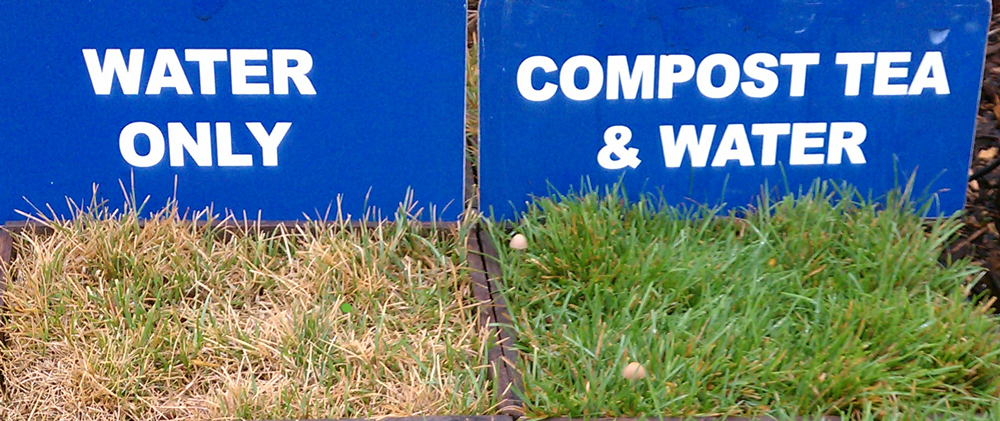 Why is Eco-Cycle making Microbe Brew?
As much as half of the waste stream consists of food waste, yard waste, and other organic material that could be composted. When buried in a landfill, organic material causes groundwater contamination and contributes to global warming through the generation of methane. In contrast, when composted, food waste and other organics become a valuable soil amendment that can rejuvenate our badly depleted local soils. That's why Eco-Cycle has a commercial organic waste collection program for businesses and institutions in the Boulder area, serving University of Colorado cafeterias, Whole Foods Market, the Boulder Farmers' Market, and Avery Brewing Co., to name a few. The material we collect is currently going to a regional composter. Eco-Cycle actively advocates for a local compost facility so that, in the future, we can make compost products that can be used right here on our local soils.
Dan Matsch, Eco-Cycle's Compost and Organic Farming Expert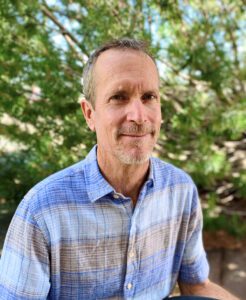 Brewing the compost tea for Eco-Cycle is composting and organic farming expert, Dan Matsch. Before coming to Eco-Cycle, Dan was an organic farmer for 13 years and owned Gem o' the Field Organic Farm with his wife Carol. He sold produce, plants, and flowers at the Boulder Farmers' Market for the 13 years he farmed, and he served on the Market's board for eight of those years. As the Composting Director for Eco-Cycle, Dan works hard to bring composting resources to Boulder and Broomfield Counties for businesses and residents, as well as provide opportunities for local farmers and growers to benefit from the compost products Eco-Cycle creates.