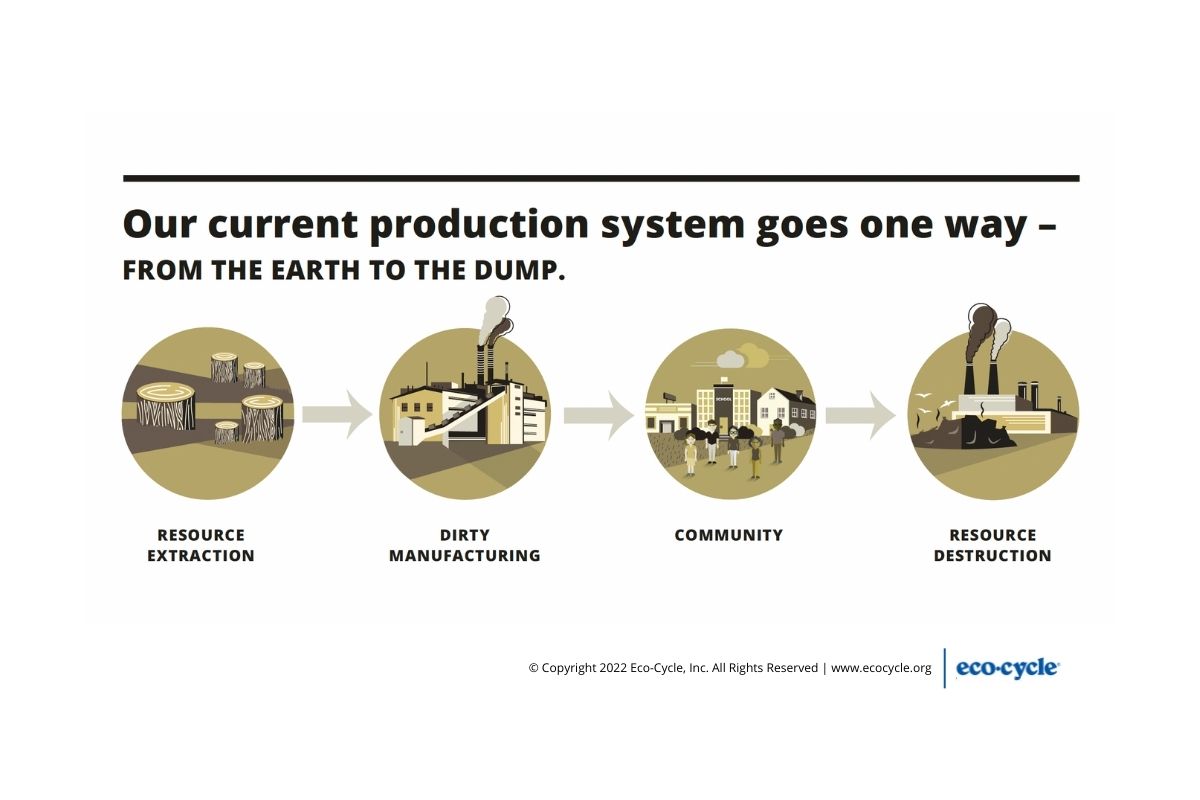 This resource is licensed under an Attribution NonCommercial NoDerivatives Creative Commons license.
See the Full Policy
View
Print
Download
Want to modify this resource?

Graphic: Linear Waste System
Currently, our production system goes one way—from the earth to the dump:
1) We extract natural resources like trees, precious metals and petroleum.
2) We manufacture them, often through polluting, toxic and wasteful practices, into products designed for the dump.
3) We distribute them, often shipping them long distances, from manufacturing to sale.
4) Here's where you come in, with few choices and opportunities to do the green thing.
5) After we buy and use them, we pitch our products into a hole in the ground (aka landfill) or an incinerator and destroy the value of those resources. When we need new products, we just head back to the natural resources like they're in infinite supply.
This graphic illustrates the components of a linear production system.