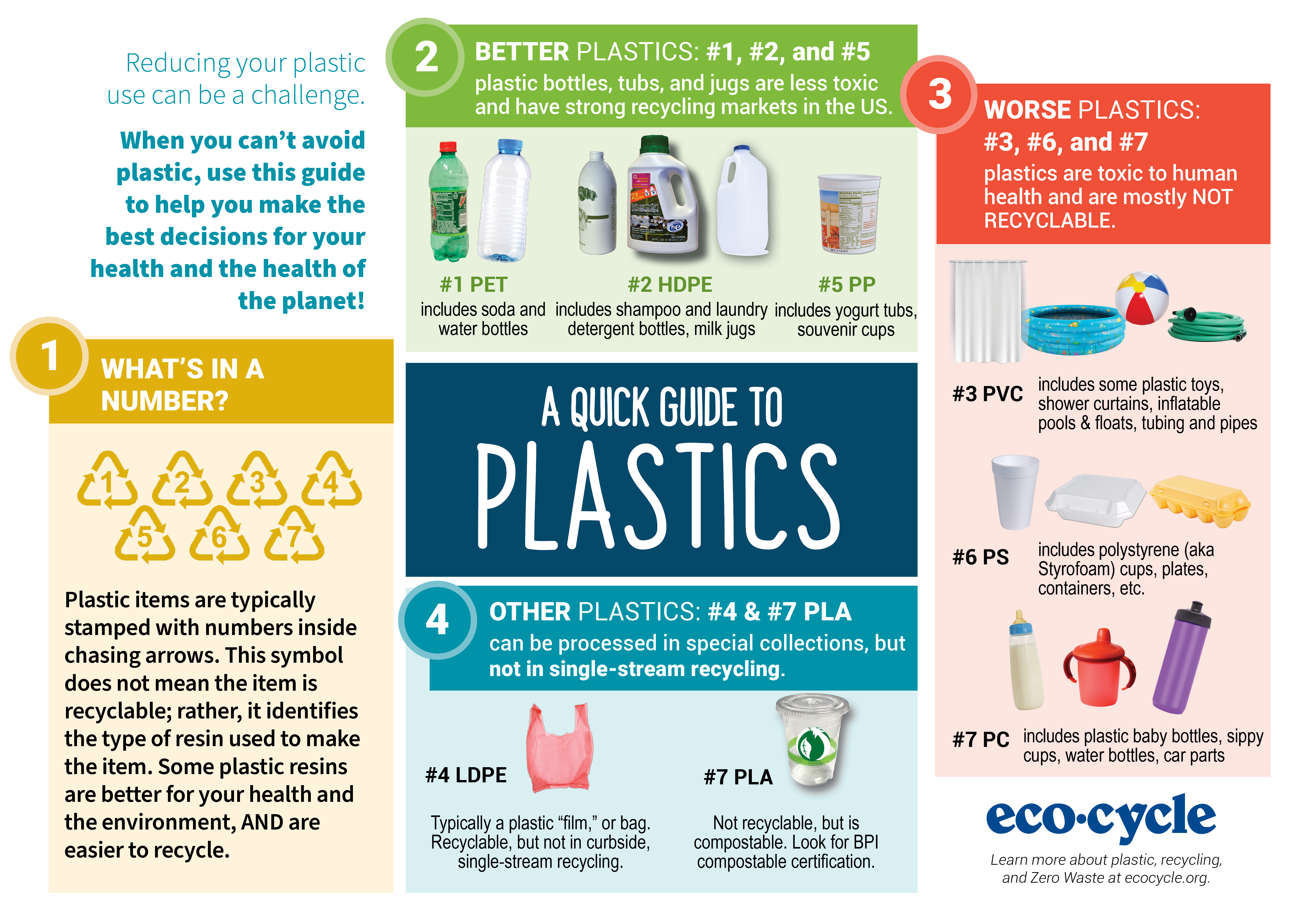 This resource is licensed under an Attribution NonCommercial NoDerivatives Creative Commons license.
See the Full Policy
View
Print
Download
Want to modify this resource?

Graphic: Quick Guide to Plastics
Plastic takes a toll on climate, communities, and the environment — and is challenging to recycle. Eco-Cycle encourages you to reduce your plastic use as much as possible and choose to reuse instead. When you can't avoid plastic, use this guide to help you make the best decisions for your health and the health of our planet.