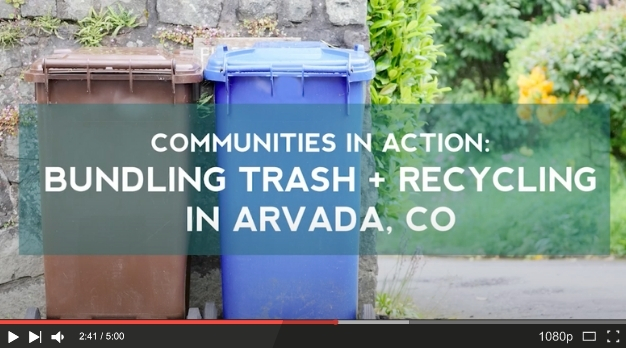 Watch Video
Want to modify this resource?

Video: Communities in Action | Bundling Recycling and Trash in Arvada, CO
Released in 2021
The easiest way to give people access to recycling is to simply bundle recycling and trash service together so that residents automatically receive both services at their home. Over 70% of US cities have bundled recycling and trash. These cities collect 100 pounds more recycling per household per year. However, only one in three Coloradans automatically receive recycling service bundled with their trash service. But that is changing in one of Colorado's largest Denver Metro cities: the City of Arvada. Watch this video to hear about Arvada's successful efforts to improve resident access to recycling.
To learn more about the importance of providing affordable and convenient bundled recycling and trash services to residents, read our report The State of Recycling and Composting in Colorado.