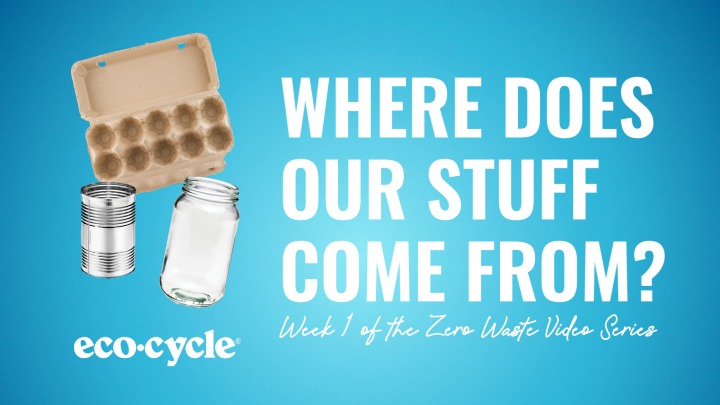 Watch Video
Want to modify this resource?

Video: Zero Waste Video Series – Where Does Our Stuff Come From?
Released in 2020
Everything we have—our homes, clothes, phones, cars — comes from the Earth. Watch this video to learn about some of the most common materials we use — glass, plastic, aluminum, and paper — where they come from, how each product is made, where it goes after we use it, and the impact it has on the planet.