On-Farm Composting Tours Coming This Fall!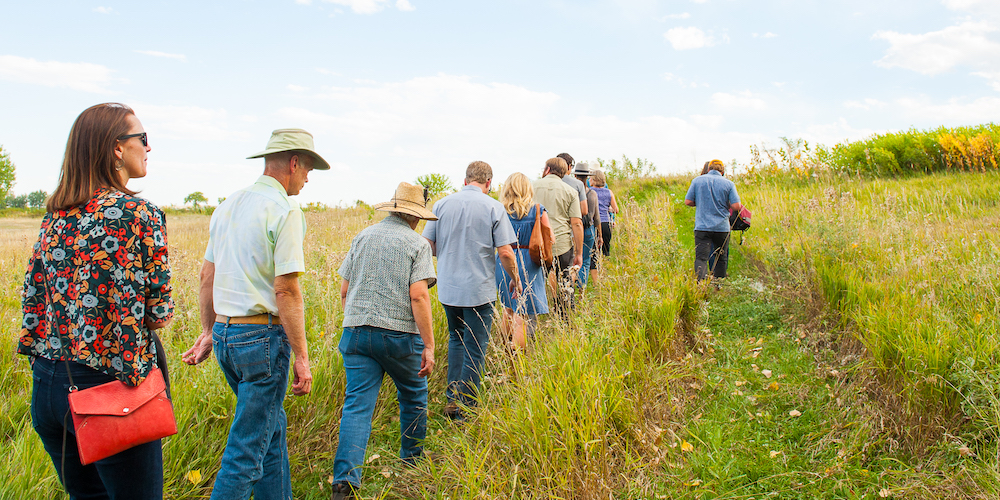 Eco-Cycle and local farm partners are demonstrating the vision of a community-based Circular Compost System. Together, we are building a multi-scale, distributed compost approach where compost is produced right on farms (as an important first step toward creating a county-wide network of composting sites, from backyard to medium-scale commercial), and is used in "carbon farming" practices to build healthy soils on farms.
Now, you can experience distributed compost production and regenerative farming firsthand. Join us for a tour of these compost production/carbon farming sites where program participants have installed Aerated Static Pile (ASP) systems to facilitate the composting process, and get to know the work and practices of local farms in Boulder County.
Sign up at the end of this page for one of our upcoming tours!
Locations and Dates
Yellow Barn Farm – Longmont, Saturday, October 7, 11 am–12 pm
Jack's Solar Garden – Longmont, Saturday, October 7, 1–2 pm (FULL)
Milk & Honey Farm – Boulder JCC, Thursday, October 12, 4:30–5:30 pm

Long's Garden

s – Boulder, Saturday, October 14, 11 am–12 pm
Ollin Farms – Longmont, Saturday, October 14, 1–2 pm
Yellow Barn Farm
9417 N Foothills Hwy, Longmont, CO 80503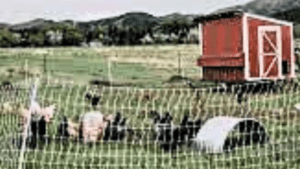 Yellow Barn Farm helps "incubate" organizations in a shared space with access to land, infrastructure, office space, and human resources to help their projects thrive. Among their partner entrepreneurs is Drylands Agroecology Research, who have transformed the Yellow Barn property into a model permaculture design that turns marginal land into abundance by utilizing scarce precipitation in a series of swales planted with diverse native and adapted trees and shrubs.
Jack's Solar Garden
8102 N 95th St, Longmont, CO 80504
~this tour is full and we can no longer accept new registrations~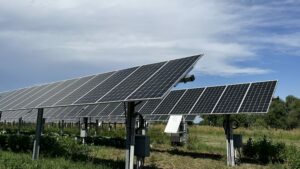 Jack's Solar Garden is a family-owned social enterprise doing more with our family farm for the betterment of our community. Through our partnerships with the National Renewable Energy Laboratory, Colorado State University, and the University of Arizona, Jack's Solar Garden will put valuable research into the public sphere on co-locating solar panels with agriculture—called agrivoltaics. Partnering with Sprout City Farms enables the cultivation of crops at Jack's Solar Garden to put food back into our community while training young farmers on agrivoltaic techniques.
Milk & Honey Farm at the Boulder JCC
6018 Oreg Ave, Boulder, CO 80303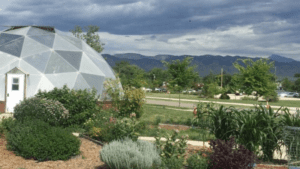 Milk and Honey Farm is a 2+ acre educational sustainable farm and brings the community together for experiential programs and activities grounded in Jewish heritage, tradition, and values. They grow over 4,000 lb of vegetables, and houses chickens, goats, a greenhouse with koi fish, and a full children's garden.
Long's Gardens
3240 Broadway, Boulder, CO 80304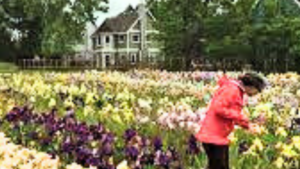 This third-generation, family owned and operated farm is located in the middle of Boulder, and specializes in Bearded Irises. During April, May, and June, gorgeous fields of irises are open to the public, and people can choose and dig their own iris plants under the watchful gaze of the farm's dairy goats.
Ollin Farms
8627 N 95th St #7718, Longmont, CO 80504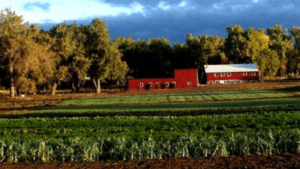 Ollin Farms believes in the principles of regenerative agriculture, with a focus on producing the most nutritious and flavorful produce possible. All of their produce is grown without pesticides or herbicides—ultimately, the soil itself determines the health of everything that grows out of it, including the farm and the community.
Sign Up for a Tour!
Please complete the following sign-up form and you will be all set to join an upcoming site tour! If you have any questions or concerns, please contact [email protected]!